Jenny Spreemann opened here beauty studio

ROOM25

 in 2015 at the lovely lake Wörthsee near Munich. The prints were influenced by her love for bold 
colors.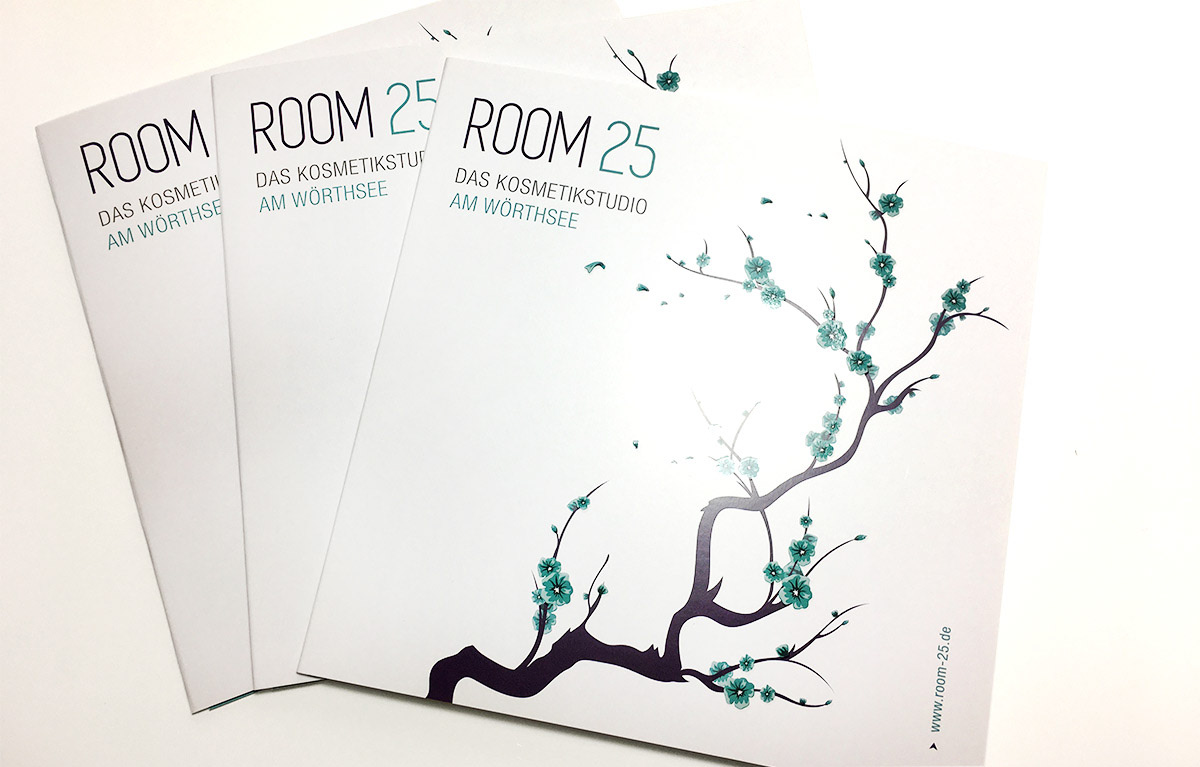 The cover of this folder was

printed with partial uv paint.

Only the blossoms of the "cherry tree" illustration are covered with this glossy effect.


A price list, bonus cards and gift card for winter season were also designed in the same square format as the folder.